Organizing Committee Members - Immunology & Infectious Diseases 2021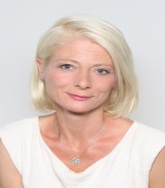 Doctor
Health & science partnership advocacy
France
Ivana H Balter(Biography)
French Medical professional specialized in infectious diseases, internal medicine covering various therapeutic axes, certified in Immunology and Pediatric, MBA vaccinology and years of active clinical practice in Internal medicine, Infectious and tropical diseases. Certified in Health and diplomacy (Geneve) Lived multi-country medical "field "experience in Southeast Asia (India in particular), West/Central/East Europe. Speaking French, English, Russian, Italian, Czech, Slovak with notion of Mandarin. Over 15 years of experience in senior position in various industry companies in research and development for European and USA for large and complex international programs and therapeutic areas for adults and children including infectious and tropical diseases, vaccines and preparedness/surveillance but more. Active member of World alliance against antibiotic resistance (Administrative board) and French immunology society (SFI) administrative board and several international academic societies (focus on innovation of R&D reflecting immunology and genetic variability, role of immunologic approach for treatment and diagnostic, tackle problem of resistance for antimicrobials(TB including), antparasitic, antivirals etc. using multiple approach and linking multiple partners in concept of One health. Member of advisory Health concern (India) and think tank group in order to attract attention to role of immunology, personalized and preventive medicine and accurate diagnostic and global cooperation in this area. Years of expertise to work globally within Europe, USA but recently more focused on BRICS - Asia Pacific in particular as an Medical advisor bringing new innovative concepts alive and getting them endorsed/partnered.
Ivana H Balter(Research Area)
Infectious diseases, Tropical diseases, Neglected disease but also Non-Communicable diseases - CVS, Diabetes, Metabolic diseases, CNS/Neurodegenerative diseases and Cancer and response to immune treatment and Vaccination use ,chronic inflammatory diseases, aging.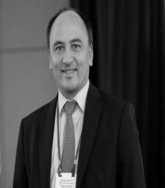 Emergency Physician Toxicologist
Louis Pasteur Hospital
France
Eric Revue(Biography)
Dr. Revue began his medical studies at the Pierre and Marie Curie University in Paris where he subsequently completed a residency in emergency medicine. In 1996, he specialized in disaster medicine at Henri Mondor University-Hospital, followed by a specialization in toxicology at Fernand Widal-Lariboisière Hospital. Dr. Revue research and study areas of interest include hyperbaric scuba-diving accidents, trauma imaging, and ED management. He has been involved with the international development of emergency medicine for over 15 years, working on projects all over Europe, as well as in Vietnam, Dubai, and New Caladonia. Dr. Revue is an active member of the European Society of Emergency Medicine, serving as chair of the website committee.
Eric Revue(Research Area)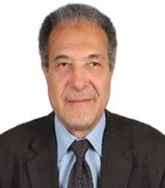 Professor
National Research Centre
Egypt
Ahmed G Hegazi(Biography)
Dr. Ahmed G. Hegazi is working as a professor of Microbiology & Immunology at National Research Center, Dept. Zoonotic Diseases from 2004. He also has work experience as prestigious chair in Dept. of Parasitology, National Research Center. He received many awards like Senior Scientist Prize of National Research Center (1996), National Scientific Prize in Biological Sciences (1990), The Second-Best Research Paper Award from International Congress of propolis, Bones Aires, Argentina (2000) and many more. He Conducted training courses on Clinical Microbiology, National Research Center in 1979. Awarded 2 Bronze medals from "The International Innovation Fair of the Middle East", 23th - 26th October, 2007, Kuwait. Awarded of Ghazi Wad Allah Salon Prize, 2008 and Awarded the Merit Aware of Medical Sciences, The National Research Center, 2016. He has 230 articles in national and international scientific journals. He has six patents.
Ahmed G Hegazi(Research Area)
Microbiology, Immunology, Parasitology, Zoonotic Diseases.