Organizing Committee Members - Immunology Research 2019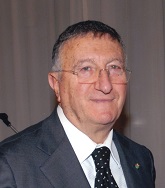 President & Professor
Foundation de Beaumont Bonelli for Cancer Research
Italy
Giulio Tarro(Biography)
Professor Giulio Tarro graduated from Medicine School, Naples University (1962). Research Associate, Division of Virology and Cancer Research, Childrens Hospital (1965-1968), Assistant Professor of Research Pediatrics, College Medicine (1968-1969), Cincinnati University, Ohio. Oncological Virology Professor, Naples University (1972-1985). Chief Division Virology (1973-2003), Head Department Diagnostic Laboratories, (2003-2006). D. Cotugno Hospital for Infectious Diseases, Naples; Emeritus, 2006. Since 2007 Chairman Committee of Biotechnologies and VirusSphere, World Academy Biomedical Technologies, UNESCO, Adjunct Professor Department Biology, Temple University, College of Science and Technology, Philadelphia, recipient of the Sbarro Health Research Organization lifetime achievement award (2010). President Foundation de Beaumont Bonelli for Cancer Research.
Giulio Tarro(Research Area)
Immunology, Vaccine, Oncology, Murine Virology, Antiviral Chemotherapy, Effects of inhibitors on viral replication, Studies on the role of herpesviruses in cancer, Tumor immunology, Pathology of AIDS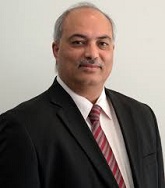 Professor
Deakin University
Australia
Jagat R Kanwar(Biography)
Professor Kanwar is the group leader and laboratory head of Nanomedicine-Laboratory of Immunology and Molecular Biomedical Research in School of Medicine, Faculty of Health at Deakin University. His earlier research (for nearly a decade in New Zealand) has focused on studying pathophysiology and devising new treatments mainly for cancer and chronic inflammatory diseases.Prof. Kanwar is currently working on nanotechnology /nanomedicin based protein/peptide, aptamers and his research approach employs monotherapy (gene therapy, immunotherapy) and combinational therapy with commercially available chemotherapeutic agents including LNA-aptamers (RNA/DNA), peptides and other biomolecules such as siRNA, miRNA, aptamers, proteins, siRNA, miRNA and their chimera (LNA-aptamer chimera with siRNA/miRNA delivery for targeting expression of survivin (the validated anti-cancer target), HIF-1 and apoptotic signalling molecules' in cancer and chronic inflammation.
Jagat R Kanwar(Research Area)
Cancer, Chronic inflammatory diseases, Nano medicine, Pathophysiology.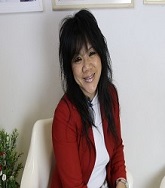 CEO
Medical Acupuncture and Pain Management Clinic
Brazil
Huang Wei Ling (Biography)
Huang Wei Ling, born in Taiwan, raised in Brazil since the age of one, graduated in medicine in Brazil, specializing in infectious and parasitic diseases, a General Practitioner and Parenteral and Enteral Medical Nutrition Therapist. Once in charge of the Hospital Infection Control Service of the City of Franca's General Hospital, she was responsible for the control of all prescribed antimicrobial medication, and received an award for the best paper presented at the Brazilian Hospital infection Control Congress in 1998.
Huang Wei Ling (Research Area)
She was coordinator of both the Infection Control and the Nutritional Support Committee in Sao Joaquim Hospital in Franca, and also worked at the infectious Sexually Transmitted Disease Reference Center. She is the owner of the Medical Acupuncture and Pain Management Clinic, and since 1997 has been presenting her work worldwide concerning the treatment of various diseases using techniques based on several medical traditions around the world.